Some tools and weapons were:
ulu
harpoon
spear
bow & arrow
snowknife
gun
Ulu's were used to scrape the fat off the animal skin.
Harpoons looked like a spear and they had a rope attached. Spears were use to kill their prey. Bows & arrows were also used. Guns were bought from the trading post.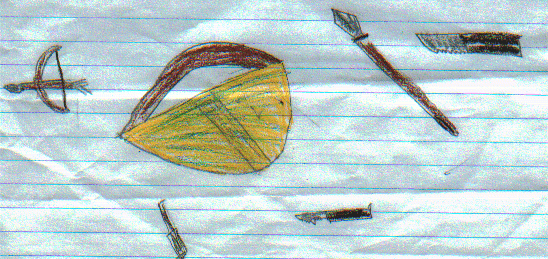 by Isaac, Michael, and Scott.