Prince Edward Island

By: Michael and Jordan
Prince Edward Island is Canada's smallest province. It has the least amount of people living in it. It is in the Gulf of St. Lawrence on the east coast of Canada. It is separated from New Brunswick to the west and Nova Scotia to the south by the Northumberland Strait.
Prince Edward Island has played an important role in Canadian history. In September 1867 the "founding fathers" met at Charlottetown to lay the foundation for the Confederation of Canada.
The flower of P.E.I. is the lady slipper.
Land and Resources
Prince Edward Island is a part of a plain that stretches into eastern New Brunswick and northern Nova Scotia. Most of the landscape is gently rolling with some flat lowlands. Iron compounds in glacial deposits have given rise to a striking feature of the island, it's red soil, which is very good for growing crops. Rivers are short and mostly tidal. The most important river is the Hillsborough. CHARLOTTETOWN, the capital, is on it`s branching estuary.
During the long , cold winter, Arctic air covers the island, and the coasts are icebound from January to April. Spring arrives late. In the summer, waters surrounding the island are much warmer, as are the southern winds. Yearly temperatures average -7°C (20°F) in January and 18°C (65°F) in July. The average annual precipitation is about 1,060 mm (42 in ), of which more than one - third falls as snow.
Most of the island`s original forests were removed by fire and ax, and today the most wooded areas are in the western end of the province.
POPULATION
Prince Edward's Island has a population of about 137,244 (1997 est.). The population is small compared to other Canadian Provinces; however, it is the most densely populated. Most of the population live in urban areas, mostly in Charlottetown, the provincial capital, which has about one-quarter of the island's population.
Most people of P.E.I were born in Canada. About 80 % of the people are of English, Irish, or Scottish ancestry; about 15% are of French origin. P.E.I. is also home to a few hundred Micmacs, who make up about 4% of the population.
Health & Safety
Tap water is safe for drinking. Lake or River water should be boiled to be safe.
ECONOMY
The Province's great scenery, sandy beaches and gently rolling hills have made tourism one of the biggest industries. This industry is the second largest and fastest growing industry in P.E.I. 1,200,000 tourists in May to October.
PHOTO
GALLERY
Lighthouse
Beach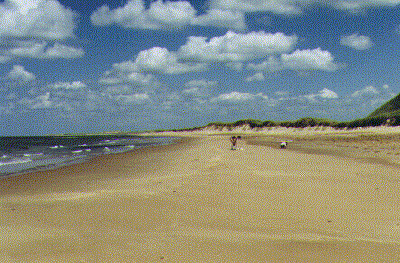 Confederation House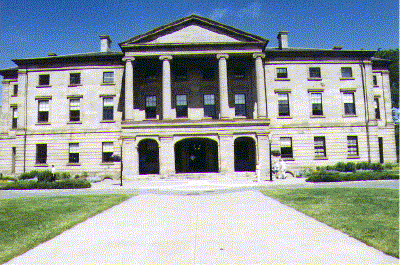 ELEPHANT ROCK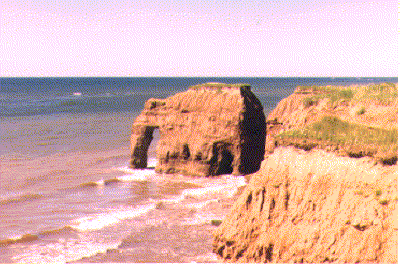 Green Gables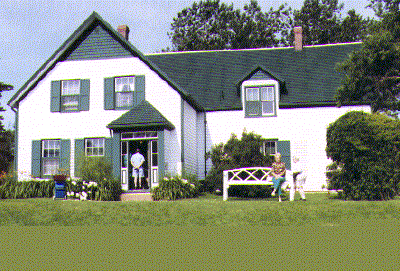 Photos courtesty of D. Schlichting ©2000